Add your review
Milk Chocolate Callets 33.6% (1Kg)
Milk Chocolate Callets 33.6% (1Kg)
The Finest Belgian Chocolate.
The all-round milk chocolate couverture with cocoa body. Milk chocolate recipe n° 823 is Callebaut's iconic milk chocolate. Rich cocoa - balanced - milky - hints of caramel Read more
Description
Create with the master in cocoa, milk & caramel.
If you're looking for an iconic milk chocolate preferred by chefs worldwide, Recipe N° 823 is the way to go. Think a deep, warm colour, smooth cocoa body and sweet, caramelly notes to top it all off.
This well-loved chocolate has a full-bodied taste and great workability. Pair it with a wide range of powerful spicy, fruity, dairy or liqueur-like flavours. Its all-round fluidity makes it efficient in any application.
Used in chocolate bars, chocolate chip cookies or hollow figures, it takes you by surprise with its lovely satin gloss and snappy texture.
Description
rich cocoa - balanced - milky - hints of caramel
Fluidity



Taste profile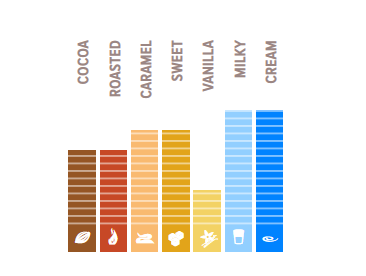 Composition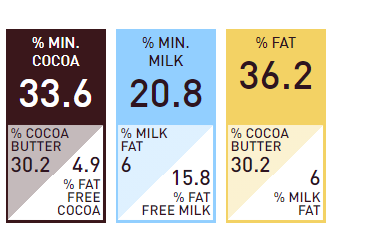 Pairing tips
Cinnamon

Vanilla

Cloves

Laurel

Cardamom

Mango

Apricot

Lemon

Cognac (Armagnac)

Grappa

Leffe Blond

Macadamia nut

Truffle Oil

Lavender
With this chocolate, you support cocoa farmers
The Finest Belgian Chocolate needs the finest cocoa beans. Today and tomorrow. For every pack of Finest Belgian Chocolate you buy, Callebaut reinvest a part in sustainable cocoa farming through the Cocoa Horizons Foundation.
0
stars based on
0
reviews