If you feel your company represents Food & Beverage products that would offer our customers an exclusive opportunity to gain access to quality, specialty, gourmet foods, then please click on the link below to register, and let's get started.
All you need to list on Chef's Play is
Trade License Number
VAT (if applicable)
Products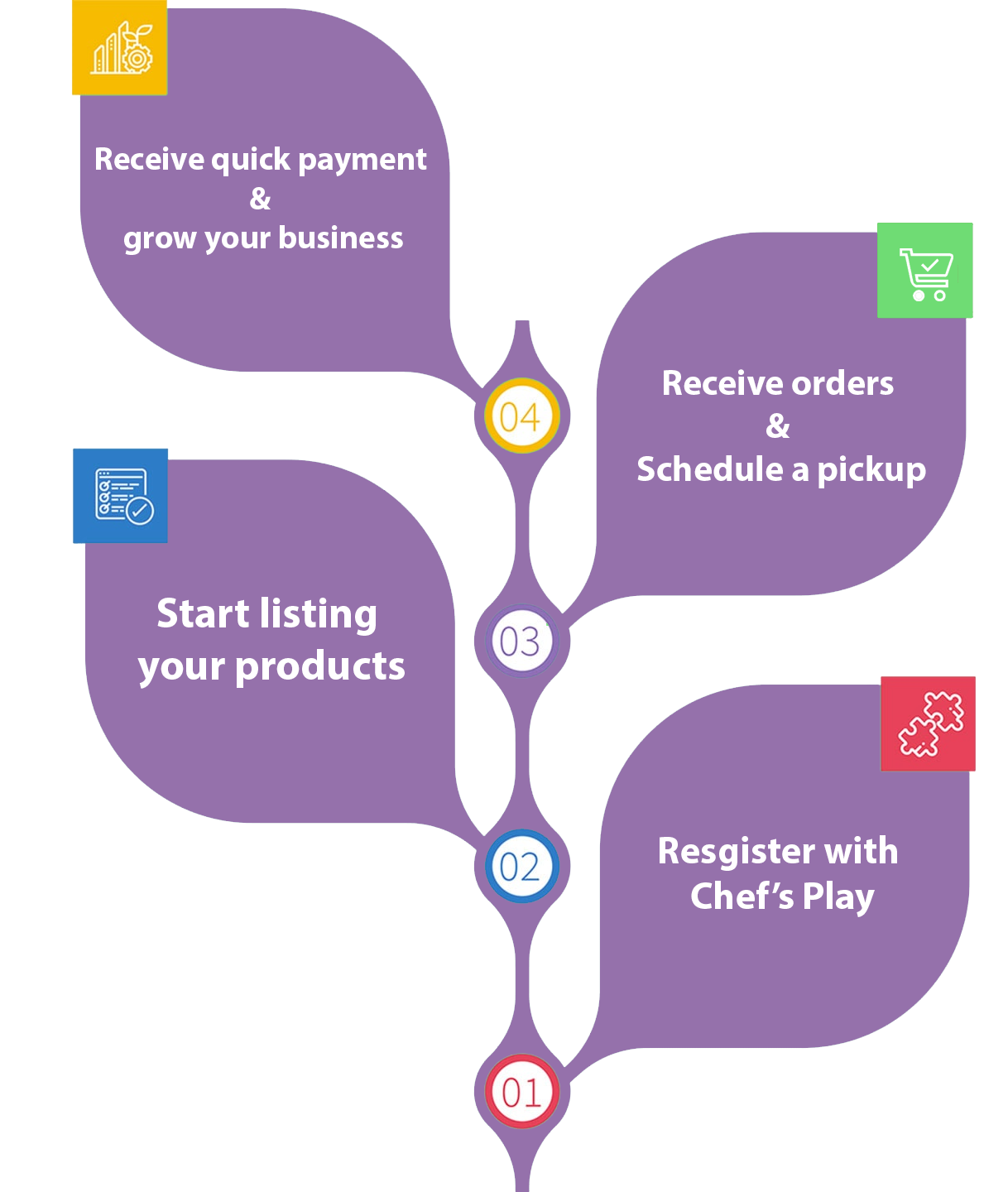 It's as simple as that, what are you waiting for?

Start listing your products!   
Share your details and we will create your account.
or Sign Up here(select customer type as "business") and we will contact you soon.